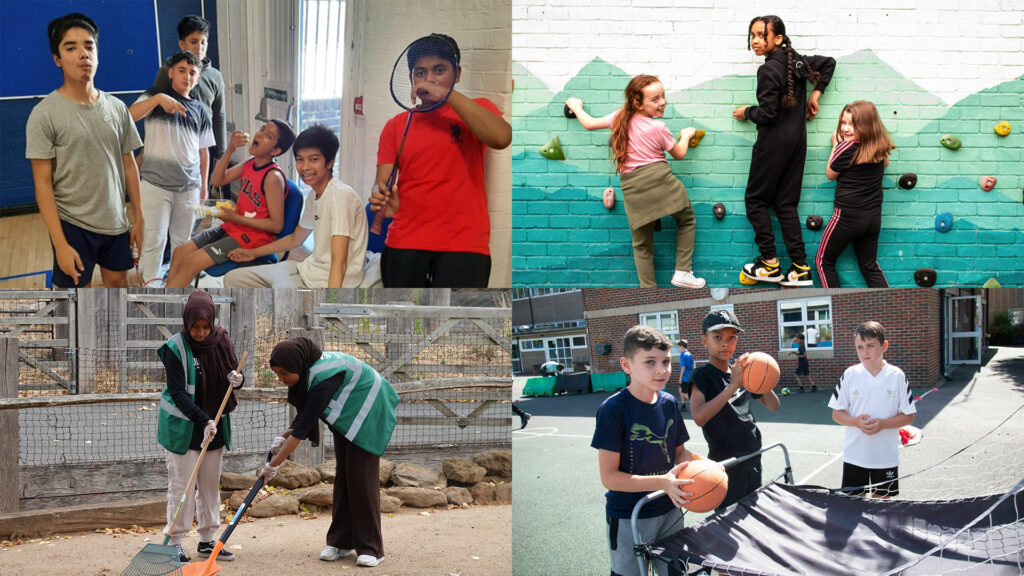 Over 1,000 young people took part in October half term programmes across the borough, thanks to new funding made available by the Duke of Westminster's charitable foundation, the Westminster Foundation.
The Young Westminster Foundation distributed grants to 23 youth organisations in Westminster totalling over £80,000, which enabled a wide range of week-long programmes to be delivered alongside food for local young people. Projects spanned sports, arts and youth club provision, with half term activities including photography workshops for young carers, community badminton and basketball sessions, and designing animal enclosures with ZSL London Zoo.
This funding has helped children and young people in the borough stay engaged and fed over the holiday period, and builds on the ongoing support from the Department for Education's Holiday Activities & Food (HAF) Programme, distributed by YWF with Westminster City Council.
The Westminster Foundation provided the funding as part of a £1 million commitment to charities helping children and families through the cost-of-living crisis this winter. It hopes to support thousands of families facing immediate food insecurity over the next 6 months by making several substantial grants to charities fighting food insecurity. This funding to the Young Westminster Foundation and in partnership with Westminster City Council follows a similar grant the organisation made to the Felix Project last month.
Speaking on the growing need for support, Stella Wilson from Westminster Children's University said: "We are seeing a big increase in regards to food insecurity among our local families. We offer hot meals and snacks to children through our holiday provision but increasingly children ask if they could take food home too. We also see our food donations for families go very quickly."
The Westminster organisations who received October half term funding are: Abundance Arts, Adventure Play Hub, The Avenues Youth Project, Cardinal Hume Centre, DreamArts, The Feathers Association, Greenhouse Sports, Happy Lizzy Event Planning, Kulan Somali Organisation, London Basketball Association, London Tigers, Marylebone Bangladesh Society, North Paddington Youth Club, Pro Touch SA, Sport4Health, St Andrew's Club, St. Vincent's Family Project, Treasure Boxing Club, Westbourne Park Family Centre, Westminster Children's University, Westminster Supplementary School, Westside Basketball Club and ZSL London Zoo.
You can find out more about their individual half term programmes on the Our City website.
Helen Mann, CEO of Young Westminster Foundation said: "We are very grateful to the Westminster Foundation for their increased commitment to support families in our borough during what are becoming increasingly difficult times. Grosvenor and the Foundation continue to be a close partner for YWF, sharing our mission to ensure all young people in Westminster can grow up safe, healthy and happy."
The Duke of Westminster, Chair of the Westminster Foundation said: "We know that households are facing impossible choices this winter, and especially during school holidays.  Youth organisations and local charities provide a lifeline to so many families forced to skip meals to cover other financial demands. We're delighted to work alongside the Young Westminster Foundation and Westminster Council to support them. I hope this funding alongside our grants to other similar charities will help people, and children in particular, have access to healthy food when they need it most."
The Westminster Foundation is an independent grant-making trust, representing the charitable interests of The Duke of Westminster and Grosvenor businesses. They provide long-term sustainable help to vulnerable young people by working closely with organisations supporting families, schools and local communities.
You can out more about the impact of Young Westminster Foundation's work below.
OUR FIVE YEAR IMPACT