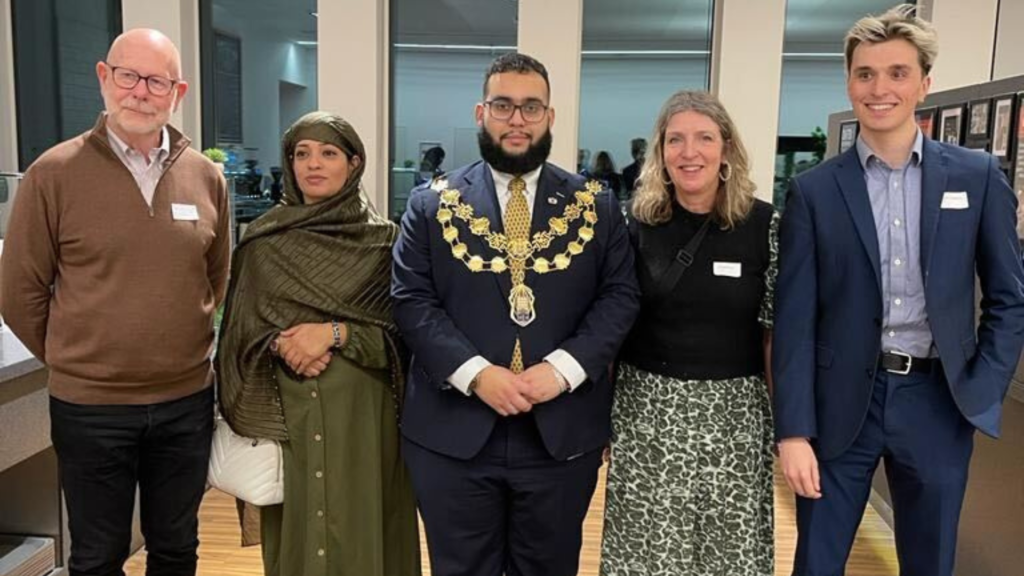 The Lord Mayor held a Community Iftar at the Lord Mayor's Parlour on March 28th. This event was attended by many Westminster Councillors, Council staff, and a range of distinguished guests from across the borough. During the Islamic month of Ramadan, Muslims fast between dawn and dusk; breaking the fast just after sunset in a joyful meal called Iftar, with family and friends, in the spirit of Ramadan and friendship.
Westminster City Council wanted to share this happy occasion with as many people as possible to foster intercultural understanding and better inter community relations. It was a pleasure for the Lord Mayor to host this Iftar dinner and to break fast with other distinguished guests and young people representing our local communities. The Young Westminster Foundation was delighted that we were asked to assist in organising the event. It was great that there were representatives from many charities who were able to attend this non-denominational event.
The Lord Mayor gave a short speech where he highlighted the involvement of British Muslims in politics, he noted that as the first Muslim Lord Mayor he was hoping to set an example for other young people to engage in the political process. He also highlighted that Ramadan is a month of giving and charity, and that the Young Westminster Foundation and many partners were present that evening. He noted it was a great opportunity to make connections and learn about the YWF efforts and challenges, in the borough.
Zahid Nawaz, YWF Business Lead, thanked those attending for sharing this community Iftar with us, and thanked the Lord Mayor for hosting this event, and for Council staff for their assistance in setting up this event. He noted that Islam and Westminster have strong connections- for example, in Regent's Park we have London Central Mosque, a major institution, and in Piccadilly, the offices for the Aziz Foundation, a charity that helped with the Ramadan Lights, a delightful display in Piccadilly. Westminster is also home to key contributors to British and world Islam, for example, Cat Stevens (Yusuf) a pillar of the British Muslim community was born in Marylebone and brought up in Soho.
Martin Lings when working at the British museum wrote a superb biography of the Prophet Muhammad (peace be upon him). And Timothy Winter, was educated at Westminster school, and is one of the leading Muslim theologians in Europe. We want to build on this fantastic heritage and continue the close links between our communities.
Imam Kabir, the Chaplain for the Lord Mayor, explained the religious significance of fasting – and after the call to prayer, lead many in the audience in communal prayers.
The wonderful food from Paella Brothers, a local business in Church Street, was enjoyed as the evening continued as the guests got to know each other better.
Please save the date for the Lord Mayor's Eid Celebration on April 25th !