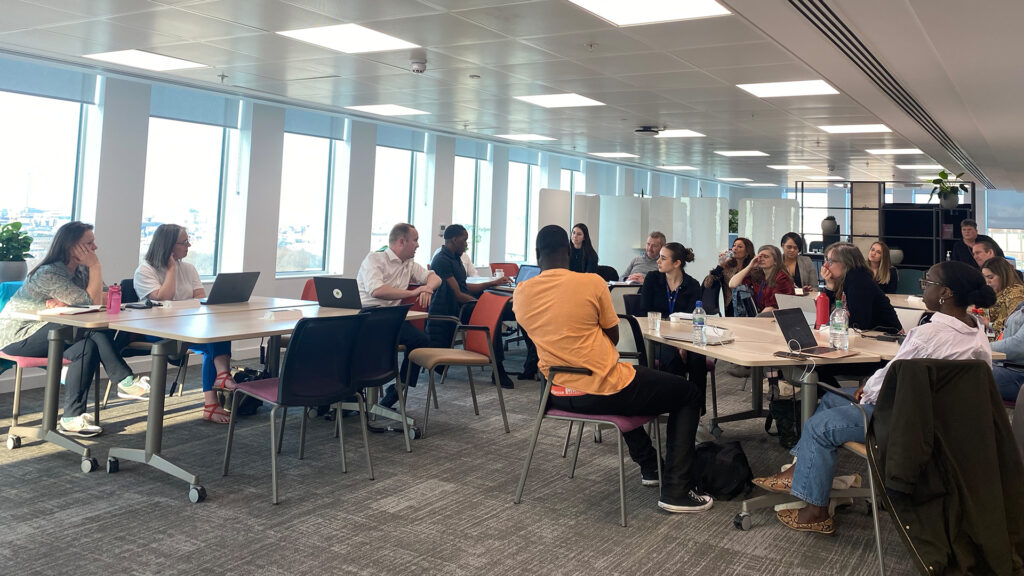 On Thursday 24th March, we held our second Youth Employment Working Group event, in partnership with 2-3 Degrees and Westminster City Council.
The group is aimed at opening conversations and generating ideas around supporting young people into career paths. This session focused on how we can make roles in retail and hospitality more attractive for young people, alongside exploring work experience opportunities.
We heard from three brilliant guest speakers, who all work for different organisations supporting young people into employment and opening doors in the hospitality sectors:

Akeem Wangeh spoke about how Multiverse offers an alternative to higher education, through applied learning, that allows young people to develop skills and then put them into practice.
He spoke about creating application processes that move beyond CVs to help young people more openly express what they have to offer and their potential.
VIEW MULTIVERSE'S PRESENTATION

Jackie Bedford shone a light on Step Ahead's work in helping jobseekers, including young people and parents, find sustainable employment.
In particular, the impact of COVID on Westminster's large retail and hospitality sectors means work must be done with employers to challenge stigma and assumptions around roles in these industries being unsociable and inflexible.
VIEW STEP AHEAD'S PRESENTATION

Amelia Pilling flagged the difficulties currently facing the hospitality sector, with 41% of workers having chosen to leave the industry since March 2020.
She shared insightful examples from her role at Firmdale Hotels around ways employers can more accommodating to provide opportunities those looking for work, and how employees can be supported in a meaningful way to remain in the industry.
VIEW FIRMDALE HOTELS' PRESENTATION
The session ended with group discussions around the following questions:
How do we make the roles in hospitality (and other industries) more attractive to young people?
How do we create a Work Experience offering that helps schools?
How do we better prepare young people to enter the post-Covid labour market?
Thank you to everybody who attended. If you would like to discuss any ideas around youth employment or responses to these questions further with us, please contact phil@youngwestminster.com.
Look out for details of the next Youth Employment Working Group session, which will take place later in the year.