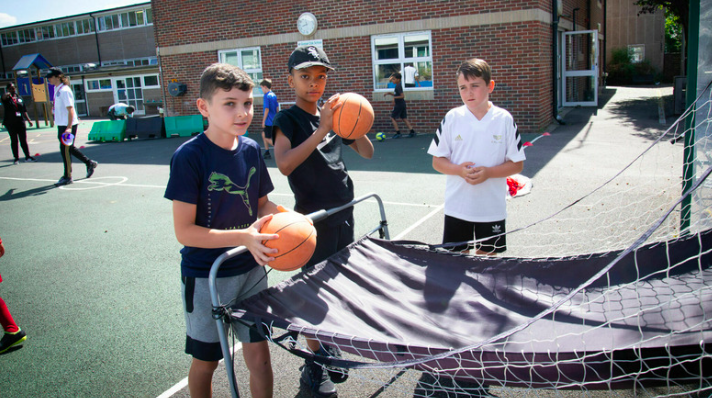 Westminster City Council and Westminster Foundation to provide funding for activities and meals for children and young people during the May half term  
Westminster City Council and the Westminster Foundation have announced their collaborative effort to provide essential funding for youth activities and meals during the upcoming May half term break.  
The joint funding will enable Young Westminster Foundation to distribute grants to 27 organisations in Westminster totalling over £94,000. 
The half-term funding aims to address the immediate needs of children and young people in the Westminster borough, ensuring they stay engaged and well-fed throughout the holiday period. Young people will be able to take part in a wide range of engaging activities, including sports sessions, cultural excursions, arts and crafts workshops, drama sessions, residential programs, cookery classes, personal and educational development initiatives, and health and wellbeing activities. 
In response to concerns surrounding holiday hunger amidst the current cost-of-living crisis, families will be offered several meal options from hot meals to nutritious snacks, food parcels for home preparation, and food vouchers that can be redeemed at established stores. 
Previously over 1,000 young people took part in October half term programmes across Westminster, thanks to similar funding made available by the Foundation, which represents the charitable activity of the Duke of Westminster and Grosvenor business. It is all part of their £1 million commitment to charities helping children and families through the cost-of-living crisis. 
Similarly, Westminster City Council funded activities and food for young people and children during the February half term holiday, enabling over 70 local organisations to deliver sessions for children and young people in Westminster.  
Councillor Tim Roca, Cabinet Member for Young People, Learning and Leisure said: "Now more than ever, the support from our partners like the Westminster Foundation is pivotal in providing activities and food for young people during the holidays. We know that a quarter of our residents are hard-hit by the cost of living crisis, and having free access to sports, art workshops and drama sessions is crucial to parents and their children. Thank you to the Westminster Foundation for supporting young people this half term."   
Kate Brown, Director of the Westminster Foundation said: "We know that school holidays can place extra demands on families, many of whom may already be struggling with the cost of living. We're delighted to work closely with our partners at Westminster City Council and Young Westminster Foundation to help ease that burden and support children and families across the borough this half term." 
Since 2017, Young Westminster Foundation has supported over 140 local youth clubs and organisations through grants, training, and partnerships with businesses, public sector partners, and major funders. The organisation has given over £2.1m grants including Brighter Futures Funding, holiday and activities projects, supplementary schools and other locality focused programmes (214 in total). Six-hundred opportunities for youth workers to participate in workforce development, training and networking events have been offered through the Foundation, with over 1000 local young people participating in peer-led research to shape the priorities of the YWF community.  
These opportunities have been made possible through local collaboration – with YWF building over 75 partnerships with businesses who work in local community, including skill-sharing around themes including diversity & inclusion, workplace wellbeing and future green jobs. 
Speaking about the support one parent commented: "I have been struggling with the cost of living and for first year I am unable to provide experiences and opportunities for my children during the summer due to the costs being too unaffordable like train tickets at £200. If we hadn't been able to come to this my children wouldn't have been able to access events during the holidays – this project has made it possible". 
Helen Mann, CEO of Young Westminster Foundation said: "This funding for half term activities is a fantastic example of partners coming together to strengthen the work of youth clubs and organisations in Westminster, which in turn helps to enrich the lives of all who grow up in the borough." 
You can find out more about what's on in Westminster this half term on  the Our City website. 
Notes to Editors  
For more information contact:  
Alicia Sanctuary, asanctuary@westminster.gov.uk  
The Westminster Foundation  
The Westminster Foundation is an independent grant making trust and registered charity, representing the charitable activity of The Duke of Westminster and Grosvenor businesses, that provides long term sustainable help and direction to vulnerable young people. Led by The Duke of Westminster, we are passionately committed to giving young people the attention, care and direction that we should all be able to take for granted. We believe that early positive intervention is critical to set the direction of a healthy, secure and fulfilling life.  
The Foundation's funding is focused on creating opportunities for young people (0-25) and their families to have the resilience, skills and capacity to lead happy and healthy lives. Through creating these opportunities, we aim to tackle the causes and impact of inter-generational inequality.  
www.westminsterfoundation.org.uk  
Westminster City Council  
The London local authority for Westminster. The council strives to deliver a Fairer Westminster for all. For more information about the council, and the Fairer Westminster strategy, please visit this website. 
To contact the council's twenty-four-hour press office, email mediateam@westminster.gov.uk or call 02076412259.